Greetings Agents,
In place of an event starting this week, there will be
double League rewards
running from 3pm PDT (10pm UTC) Thursday, July 6th until 3pm PDT (10pm UTC) Monday, July 10th. You'll be rewarded
TWICE
the amount of rewards each League!
NOTE: You will NOT earn double the medals nor will you earn double the battle rewards. This only applies to the rewards given out based on your position within the League.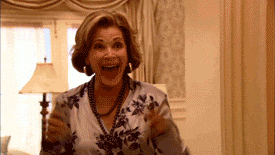 More details for while there is no event running:

⁃ Holo-crystal amplifiers won't be dropping.
⁃ Higher tiered Holo-missions, such as legendary, no longer require the previous tier to be completed before being able to initiate one
⁃ If you have already purchased the Huge Starter Pack, you will now see strictly Element X Packs in place of Element X and Event Resource Packs. These are the same value as before, but with more Element X to make up for the missing Event Resource.

Now I know you're minds are fervorously racing. Why no event?!
Introducing Augments
While we are not ready to spill all the details regarding Augments we can share a sneak peak. Augments are a new way for you to boost your Monsters, Districts, and your Agent ability. They function kind of like an equipment system, but more techy. In love with your Grimm, but it's just not cutting it in battle? No worries! Equip an Augment and give your Grimm a competitive boost in combat!
We're busy getting Augments ready, which is why there is no event starting, but we can't wait to get them out for you to try!
More on Augments very soon...
Not next week soon...
But soon...