Git Along Gang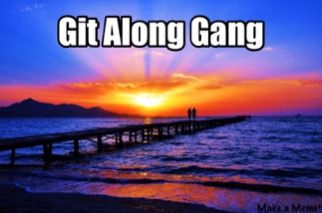 Hello everyone and welcome to the official recruitment thread of '
GAG
', also known as '
Git Along Gang
'! With this thread we'd like to let everyone know about our existence and keep you up to date for openings.
If you're looking for a great faction with many players who are willing to help you out with your questions, or just to have a fun conversation, then this is the right place and family for you! For openings keep checking out the GAG thread frequently! Requirements can be found at the bottom of this post.
We're an active group of players trying our best to compete in leagues and events, working hard to expand our teams and upgrade our cities. We don't require you to participate in faction chat a lot but an entertaining conversation is always welcome! Share your thoughts, strategies and ideas to help your faction mates become mighty warriors!
Medal Requirement
:
3000+
current openings
:
7
current ranking
:
#51
We do frequent activity checks, but if you can't participate on SMASH for any reason, it's not an issue. Just let us know.
Thanks for reading! Feedback is always welcome! Happy SMASHing!